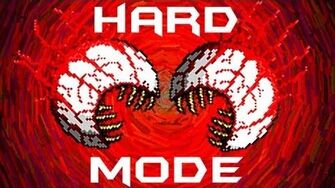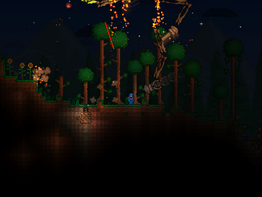 Hardmode is an Terraria IOS feature that allows the player to enter hardmode by beating the Wall of Flesh. The mode has unlocks more mobs and bosses.
Unlocking Hardmode
Edit
Hardmode can only be unlocked by beating the Wall of Flesh.
What Hardmode unlocks
Edit
After defeating the Wall of Flesh the text will say "The ancient spirites of Dark and Light have been released!" A new biome called the hollow (the oppisite of the Corrupt/Crimson) will become available in your world. Then the Corrupt/Crimson and Hollow will begin to rapidly spread.